Weddings. Easily the most stressful job as a photographer, and ten times more stressful when it's your first time photographing a wedding.
At some point in your photography career, you will be asked to photograph a wedding or two (if you haven't already).
In this situation, you have two choices: politely decline or take the job and expand your experience and portfolio.
If you choose the latter and find yourself thinking "what did I just get myself into?!", then you  aren't alone!
So, you'll have the bite the bullet and immerse yourself into somewhat uncomfortable gigs, and weddings certainly fit into that criteria.
But, weddings don't have to be so stressful, even when you don't know what you're doing!
While you can't control the way that mother of the bride barks out orders to the vendors or how the best man gets stupidity drunk and looses the wedding rings, you can control how you prepare and handle your job during the day.
I'm going to share my best tips with you so you can not only survive a wedding if you're not a wedding photographer, but come out looking like you've captured 100 weddings already!
Get a contract drafted and signed
This alone will help avoid any kind of crazy ordeals along the way of serving wedding clients.
In my experience, wedding clients are their own breed. Some are super laid-back, chill, and "go with the flow", but others can be full out bridezillas (or family of the bridezillas).
So, in order to steer clear of any drama or problems along the way that could arise, a well-written and very detailed contract should be signed before any payment is made.
And since you're reading this post and most likely NOT a full time wedding photographer, you are probably wondering where should you start by getting a contract drafted.
Check out the PPA for your photography business contract needs.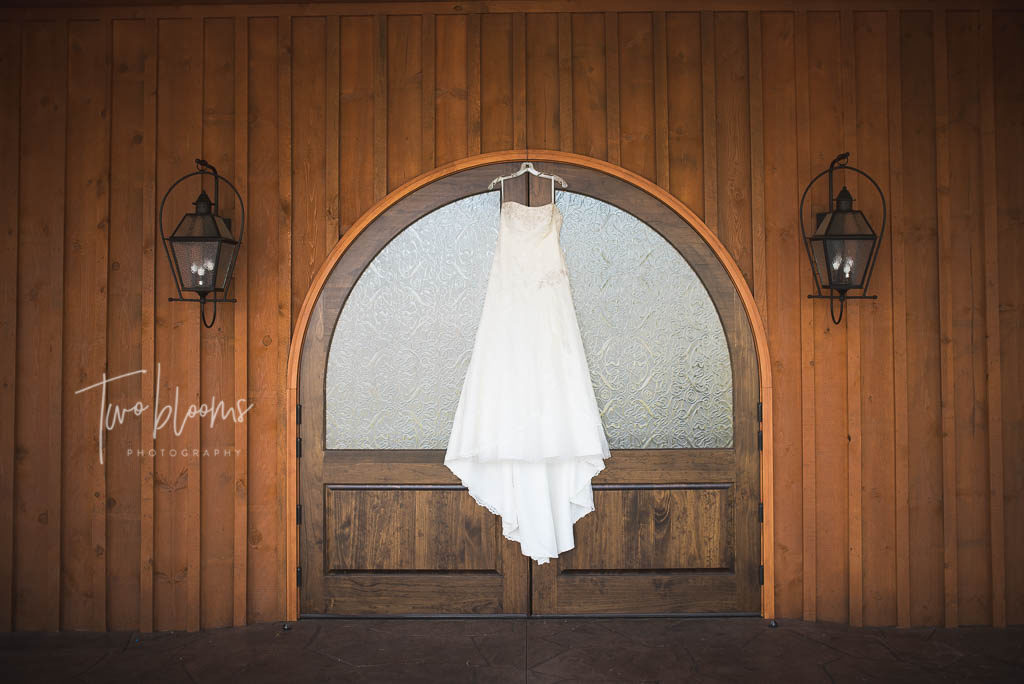 Create a plan for the wedding day
Creating a plan, or a timeline of events, will help you to stay on track for the big day.
Sit down with your wedding clients roughly a week before the event and go through each activity planned and hammer down a detailed timeline. After you've agreed to this strategy, type it up and send to the bride for her to hand out to the wedding party the day before the wedding.
This will help you stay on track and it will also help everyone in the wedding party know what's going on and when. Sure, it might not guarantee that everyone follows it, but if you can have someone in the wedding party stay on top of it, you'll have a better chance of staying on track
Helpful tip: If the wedding party is large, make sure you allot more time between certain photo ops to ensure that everyone plays their role effectively and in a timely manner.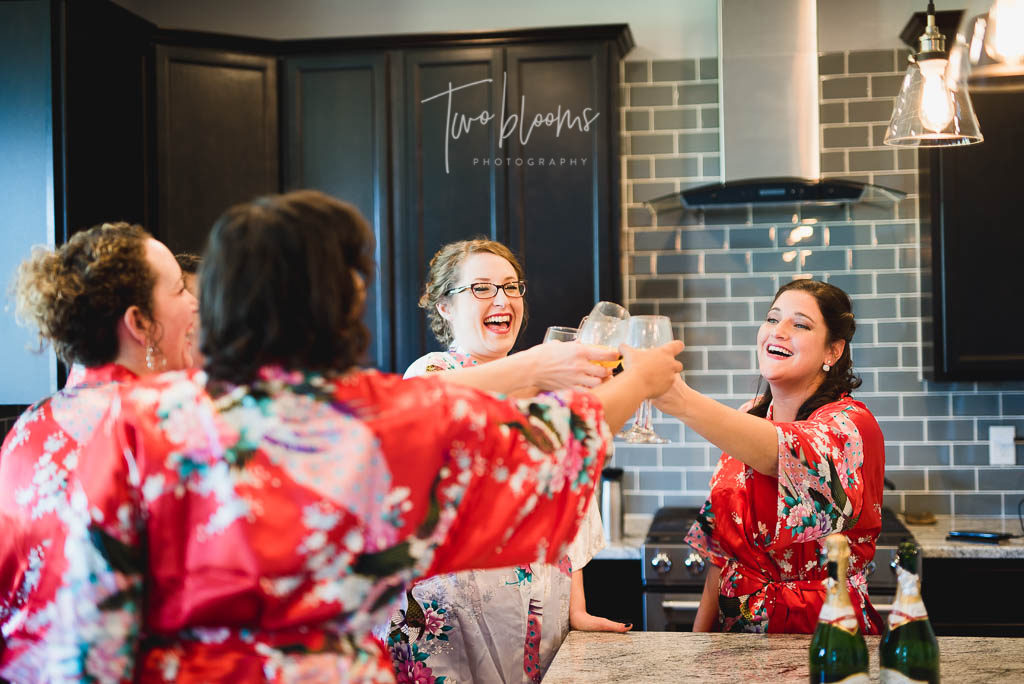 Bring a shot list
Even if this isn't your first time photographing a wedding, a shot list will keep you on track during the big day (and save you from missing any special photo request that the bride may end up forgetting about the day of).
During your pre-wedding meeting for the big day, it's also wise to get a complete shot list outlined.
Most of the time for me this includes family group shots with names for easy recognition, all the photos that the bride and groom request (can someone say Pinterest photos?), and the photos for different times of the wedding (pre-ceremony, ceremony, reception, etc.)
If you have a detailed list of what your clients wish to have documented and extra details written down to ensure they won't be overlooked during a chaotic day, you'll have a much easier time taking on the role as a wedding photographer.
Need some ideas for what to include in your shot list? Check out this Pin on Pinterest and don't forget to follow us while you're at it for daily photography inspiration.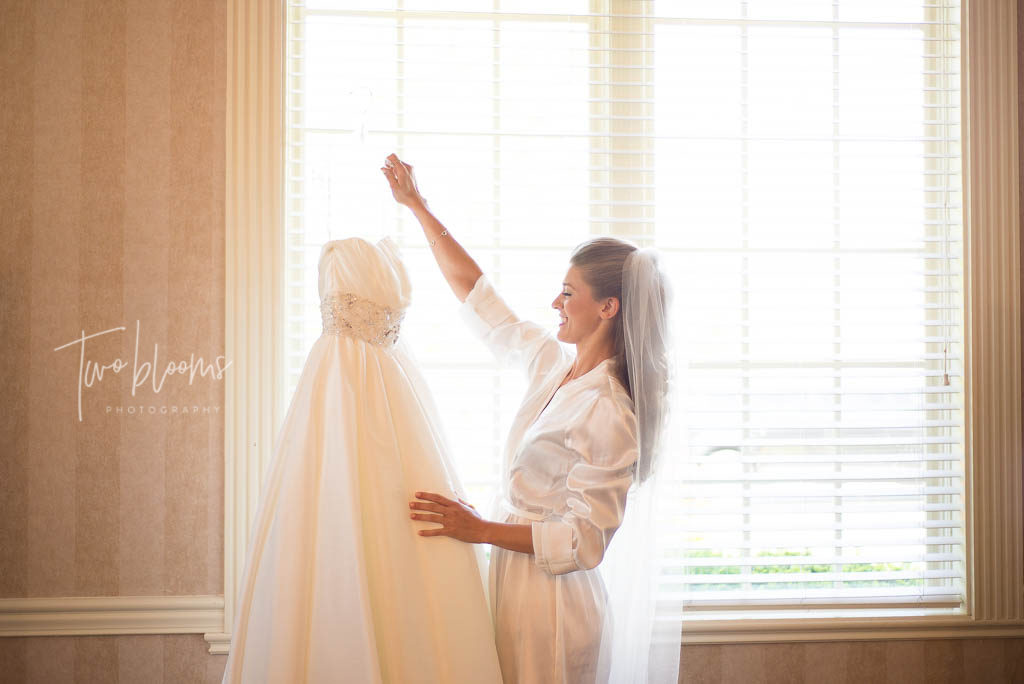 Bring backup gear
Nothing can be much worse than being an inexperienced wedding photographer AND having your gear poop out on you during the middle of an event.
This is why having backup gear is a MUST.
Unlike a regular photo session that you can reschedule and offer your clients an upgrade to their session package, a wedding is a one-time deal and you need to be prepared for every type of faulty equipment situation.
Having an extra camera body (or two) in your arsenal, along with various lenses, batteries, and flash equipment, you'll score a higher chance of completing the job without delay or tragedy.
If you don't have enough gear to pack in your bag for the big day, then it's best to rent out the equipment you need to fill the gaps until you are in a place where you own all of what you need.
There are several places online where you can rent out the gear you need for the duration needed – just make sure you add the cost of your gear rental to your wedding fee so you aren't the one eating the cost.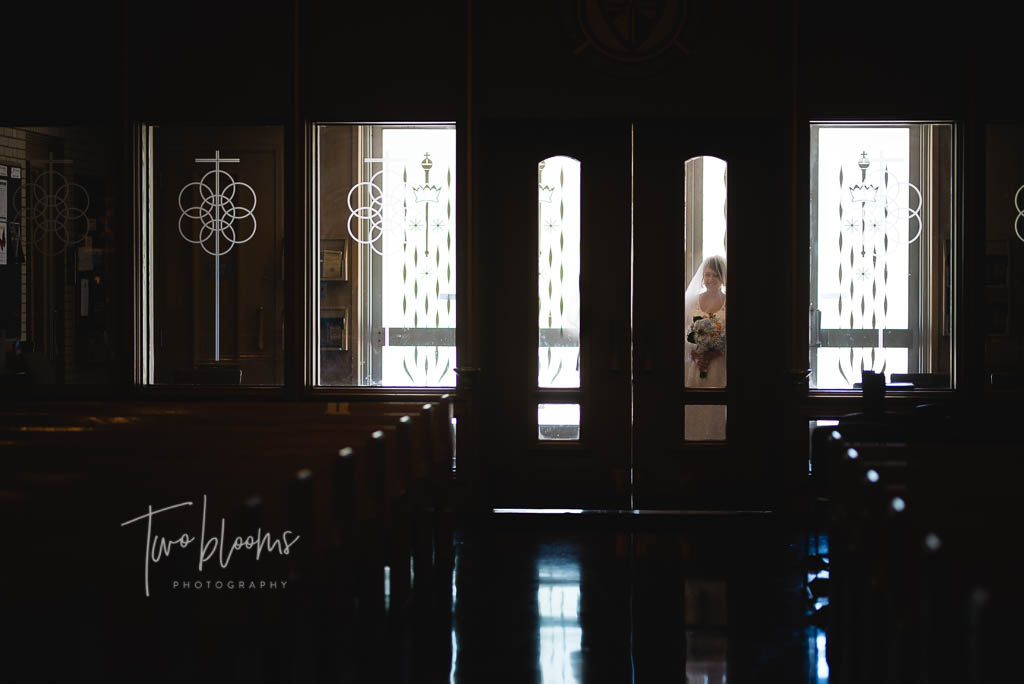 Know how to use your equipment ahead of time
If this is your first time photographing a wedding, knowing how to use your gear is especially important.
This might seem like a no-brainer and some might be somewhat reluctant to admit that they don't know everything about the gear they use, but you'd be surprise at how many oversee this before  photographing their first wedding (myself included).
If you lean more on the side of natural light, then toting along a set of strobes to the wedding reception will feel a little out of territory. The last thing you want to do during a wedding is look like you don't know what you're doing.
Also asking yourself questions like "should I shoot in RAW or JPEG?," "should I bring a reflector?", "what will I do if it rains?" are all things to consider thinking about prior to the event.
So, to avoid a possible awkward situation, test out your newly rented gear before the big event to make sure you know how to work it and take it for a test run (or two!).
Get familiar with everything you plan on bringing because you never know what the weather will turn into that day and you could be stuck indoor taking all the formals with your flash that you don't know how to operate!
New to flash photography? THIS is my favorite book and it's perfect for beginners with a budget!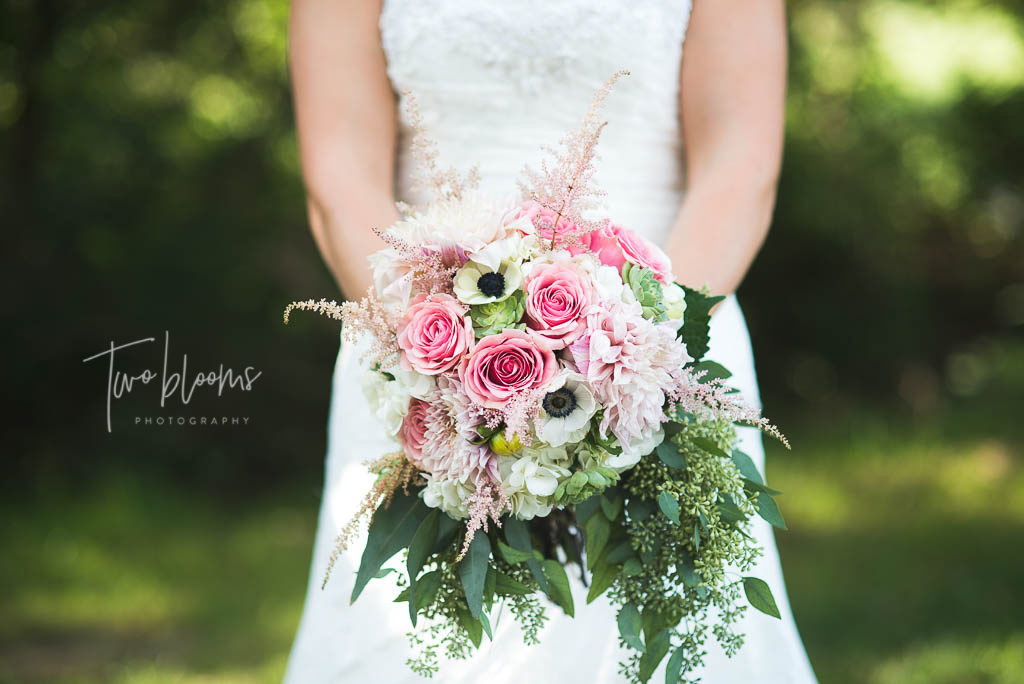 Wear comfortable clothes
You are going to be on your feet all day, and if that's something you're not used to doing, then be prepared for a hard day's work.
Between hustling around the main gigs, bustling the bride's dress, and gathering everyone for the big shots, you will be doing lots of steps and movements throughout the day, so it's best to wear something comfortable.
For ladies, I suggest a stretchy skirt or dress that covers the knees (because you will be bending all over the place) or a cozy pair of slacks and moveable top.
This is my go-to dress for spring, fall, and summer weddings. Simple, comfy, and professional – perfect!
Weddings are no place for fancy shoes, so wear a pair that will last you all day. I once shot a wedding with cute new sandals, and by the end of my 12- hour day, I had blisters bigger than the size of a golf ball on both heels. Ouch doesn't even cover it!
Unless you want to end up like me with record-breaking blisters, then wear comfy shoes and bring extra pair just in case!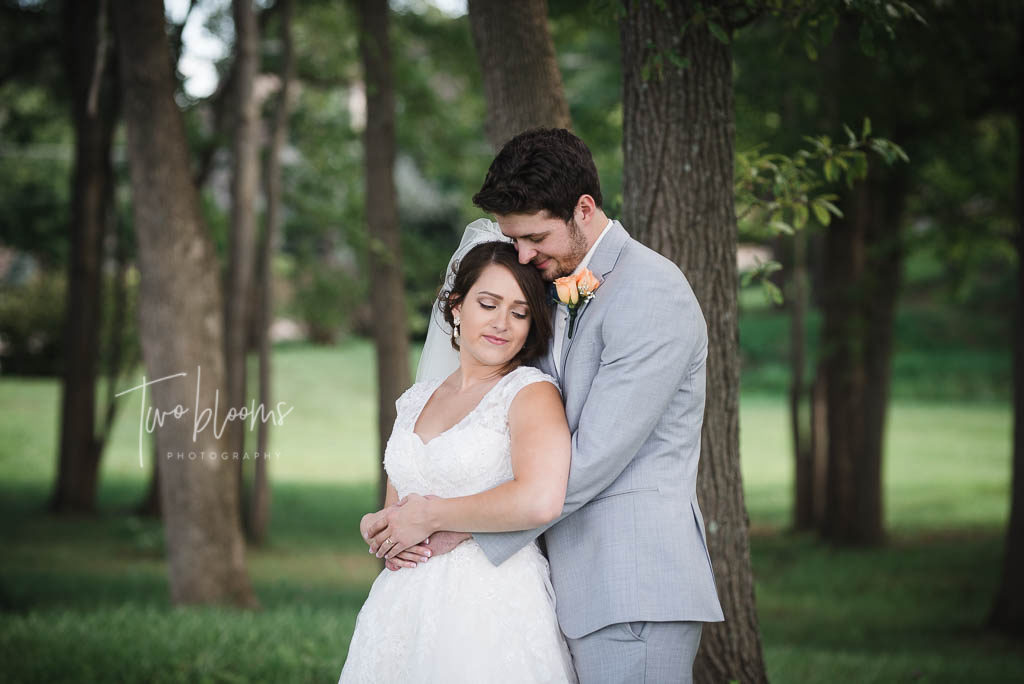 Recruit a helper
When it's your first time photographing a wedding, finding a helping hand will make ALL of the difference.
If you find yourself in unknown territory trying to herd your clients and wedding  party members into position for photos, then pick out someone who's close to the action to help you.
When I arrive at a wedding, I quickly spot out a few potential people who I might find helpful during the day. Sometimes it will be a bridesmaid or maid-of-honor, but most of the time it's a really good friend or family member who's not in the wedding party but still around for it all.
Recruit this person to help you gather everyone when needed. They will know everyone on your shot list by face and will most likely be thrilled to help out.
So, you'll get a great assistant free of charge and they get to be involved during this special day. It's really a win-win.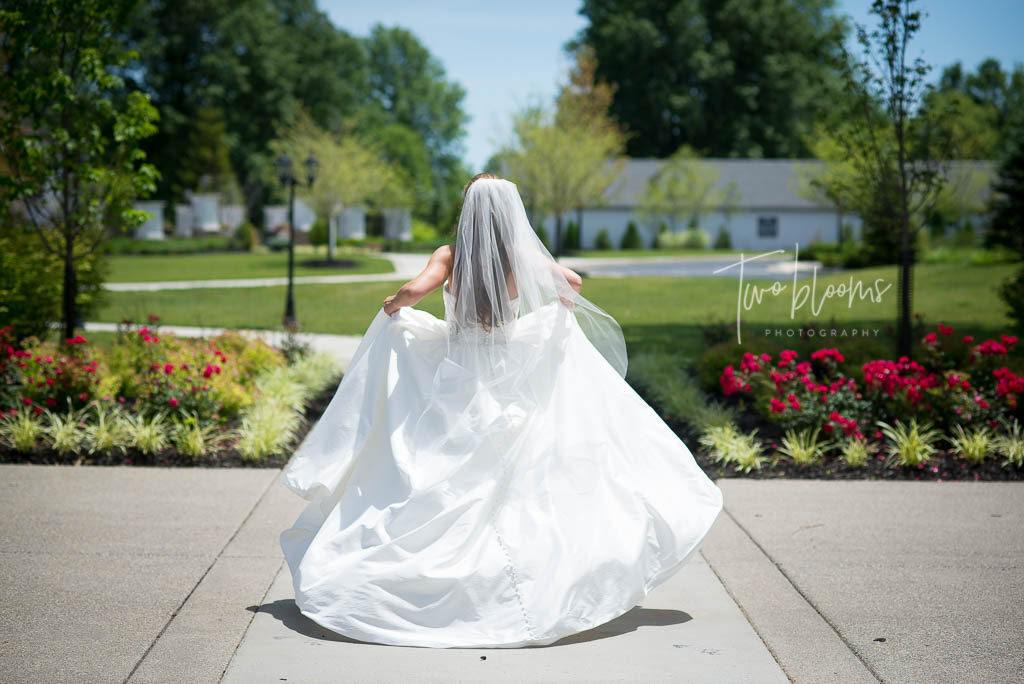 Second-shoot a wedding first
If you find that being the head photographer of a wedding is too much intimidation right off the bat, then being a second shooter for awhile is NEVER a bad idea.
Many full-time wedding photographers hire second-shooters to help out & to get more photos throughout the weddings. Most pay competitively and by your skill level, so there's usually room for all types of photographers to be a second shooter from time to time – if not all the time.
Being a second shooter will help you gain the skills you need to acquire to handle your own wedding. It also gives you the opportunity to work with a seasoned professional and gather insight from them throughout the day.
The first time I second shot for a wedding, I had already done over a dozen weddings on my own. I wish I had started second shooting first, however, because I gained a few new skills from that day alone.
Being mainly a natural light photographer, I rarely used my lighting equipment, so by second shooting, I was able to learn more practical aspects of off-camera flash in a wedding reception environment.
Since then, I have used these skills in the weddings that I run solo and it has tremendously helped me produce better reception photos!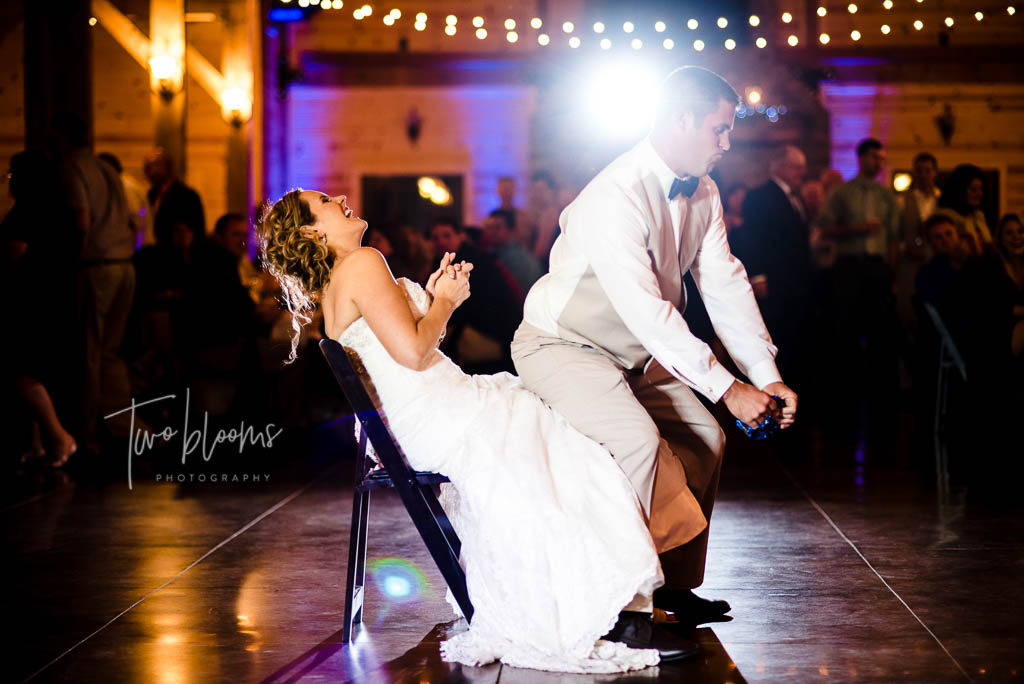 Now you can feel prepared for your first time photographing a wedding!
I truly hope you can use my experience and tips to help you feel at ease when taking on a big job like a wedding. Don't forget to pin this post to come back to at anytime for reference and brushing up.
Are you a wedding photographer who's got even more ideas about surviving through a wedding? Share your tips with us below – we would love to know what you have to say!
If you enjoyed this post, you also might enjoy reading: